Company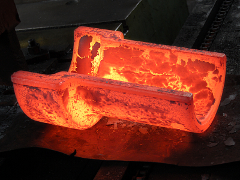 Since its inception in 1974, Forge & Forge has a rich history of exceeding its customer's expectations. Today, the company's name is synonymous with quality in the forging industry. Forge & Forge caters to the needs of customers in a diverse array of industries that include automotive ancillaries, engine manufacturing, ordnance and railways amongst others. The company's emphasis on quality has been recognized by TUV Rhein Land and has been awarded an ISO 9001:2000 certification.
Forge & Forge was the first company in the region to initiate the process of impression die forging using pneumatic hammers as the company is equipped with an in-house Die Shop, Heat Treatment shop as well as Chemical and Physical Laboratories. The company has been successfully catering to the forging requirements of number reputable OEMs across the country. Our Clients list includes OEMs of Stationary Diesel Engines, Pressure Vessels, Light & Medium Transport Vehicles, Earthmoving Equipment, Industrial Conveyors, Railways and Automobiles. Our world class infrastructure along with the latest CAD/CAM, CNC, MRP and automated manufacturing technologies enable us to provide our clients the best quality forged materials at the most competitive prices. Our research and development department is at the forefront of innovation in the forging industry as well as metallurgical developments.
Our company is driven by ethical values and we consider our manpower our greatest asset. Providing them with a cohesive environment and motivating them efficiently helps the company to achieve its goal of exceeding the clients' needs.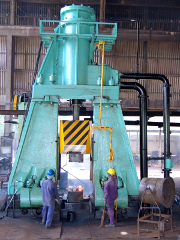 We always emphasize on:
Maximum customer satisfaction by providing them the best services and products and by eliminating product inconsistencies.
A motivating environment for employees.
Transparent and honest business dealings.
Environmental preservation.
Continuous technological upgradation and regular monitoring of existing infrastructure to increase productivity.
Search for innovations.
Stringent quality control practices to detect inconsistencies in earlier stages; resulting into competitive cost for quality products.
Our Clients
Over the last four decades, we have been catering to a wide range of clientele in India as well as overseas. Some of our prominent customers are Eicher Motors Ltd., Swaraj Engines Ltd., Gujarat Forgings Ltd., P. M. Diesels Pvt. Ltd., GMM PFAUDLER Ltd., TATA Motors Ltd. and Kirloskar Oil Engines Ltd amongst others.
Some of the benefits that your organisation will achieve through working with Forge & Forge Pvt. Ltd.
Our rich experience
Guaranteed delivery times
Unbeatable quality
Lowest total cost of solution
Reduced lead times
Improved cash flow
Continuous improvements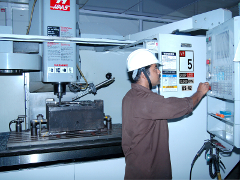 Environmental Preservation
We consistently strive to create and adhere to environmental friendly practices and tinker our processes to reduce the waste generated in any form. The company sincerely believes that its success can be quantified by taking care of all the stakeholders involved.
The Future
At Forge & Forge, we will continue to develop our excellent flexible forging capabilities while focusing on quality. We will remain responsive to our customers needs and try to exceed their expectations. The company will also continue to emphasize on research and development so that it will always tread the path of being an innovator.
Facts & Figures
City :
Rajkot
State/Province :
Gujarat
Country :
India
Nearest National City :
Ahmedabad, 225 km by road
Nearest International city :
Mumbai, 60 minutes by air
Nearest Major Port :
Kandla, 200 km by road
Locality :
Situated within boundries of Rajkot Municipal Corporation
Area Of the Factory :
Nine acres (34196 Sq. Meters)
Number Of Employees :
200
Quality Certification :
(1) Certified for ISO-9002 by M/s.TUV RHEIN LAND
(2) Certified vendor by Research Design & Standard Organization (RDSO)